Press Portal
Welcome to Charlotte Meentzen's press portal. Here you will find our current press releases.


For further questions and press photos, please do not hesitate to contact:
Cathrin Hoos
PR & Social Media Marketing
A fruity protective shield against oxidative stress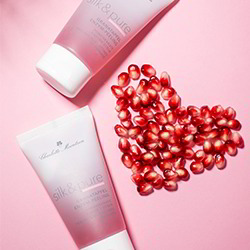 21.05.2021

The newest product of the SILK & PURE care range does just that: The Pomegranate Enzyme Scrub restores freshness and energy in no time at all and protects your skin against oxidative stress with valuable natural anti-pollution ingredients. This effectively helps to defer lines and wrinkles.
Silk&Pure press release
EVEN ROUGH AND TOUGH MALE SKIN NEEDS CARE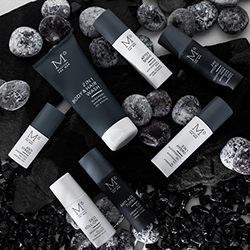 18.01.2021

Meentzen for Men is a men's care range inspired by nature. Extracts of Wild Indigo have a strengthening effect and act as a shield against external influences. The prickly pear gives the skin a natural energy kick. Particularly refreshing is the spicywoody fragrance with a note of orange and black pepper. Meentzen for Men embodiesthe concentrated power of nature with an effective active formular and is also suitable for senstive male skin.
Meentzen for Men press release